The Atlantic City Airshow is New Jersey's largest event! Produced by the Greater Atlantic City Chamber, the AC Airshow attracts hundreds of thousands of visitors to Atlantic City's famous beach, boardwalk, and attractions. The 2018 Atlantic City Airshow generated 540 articles generating 508 million impressions through print, online, and broadcast outlets including Bloomberg Business Week, USA Business News, Star Ledger, New York Daily News, Philadelphia Inquirer, Courier Post and the Press of Atlantic City. Not only will your sponsorship support a truly spectacular event, it offers cost effective marketing opportunities to promote your products and services.
Corporate Hospitality
The Atlantic City Airshow offers a limited number of chalets to corporate clients with a desire for an exclusive private entertainment area. These chalets are designed to give you the ability to entertain your clients, friends, and employees at show center and in a controlled setting. 
Chalets can accommodate a minimum of 60 people and come with a number VIP reserved parking spaces.  Optional right of first of refusal for succeeding years for these limited sites will be part of the package.
Preferred Exhibitor
Interact with over hundreds of thousand of attendees during the two day show. These high-profile outdoor exhibition spaces afford an ideal opportunity for mobile marketing, product sampling and lead-generating. Preferred exhibitor booth space and configuration is flexible and customizable. Footprints from 10'x10' are available.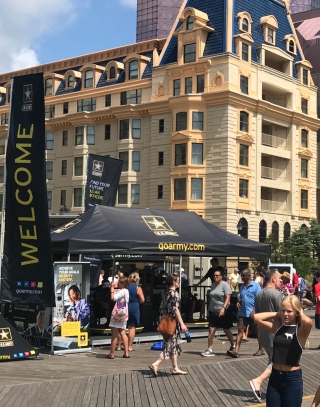 Flightline Club Sponsor
The Flightline Club is a premium location near show center on the beach.  A limited number of Airshow spectators get to enjoy the ultimate VIP experience as jets soar overhead.
Sponsorship packages are completely customizable to include tickets, VIP parking, social media inclusion and various other visibility opportunities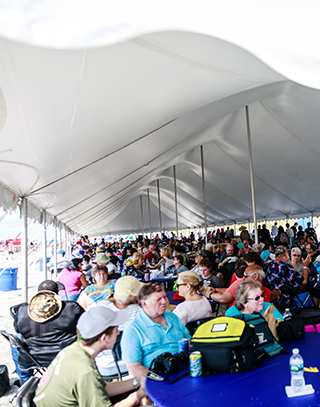 Veterans Resource Row
Resource row aims to connect transitioning service members, veterans, and spouses with employers, corporations, higher education, and service organizations.  Multiple booths are set up, in a dedicated area of the Boardwalk.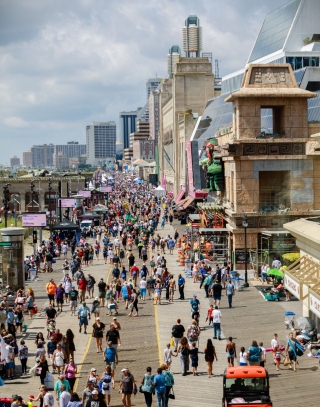 Promotional Sponsor
Build brand awareness and engage with a large audience by partnering with one of New Jersey's largest eve  Customizable Sponsorships are available at varying levels to meet the needs of your organziation.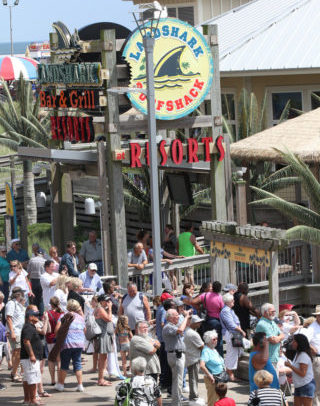 NEED MORE INFORMATION
Email Us