★★★ 100 FACES OF WAR at NOYES ARTS GARAGE:  Now to October 6 ★★★
Red, White, & Blue BBQ
Linwood Country Club:  Monday, August 19 at 6:30 PM
Join members of the military and Atlantic City Airshow performers at the opening ceremonies barbecue.  The evening will be highlighted by a night jump from the United States Army Golden Knights.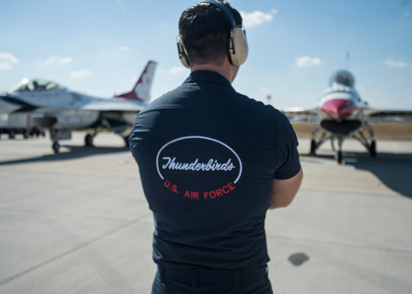 Pre-flight Checklist
No Airshow can be successful without a pre-flight checklist. Here are some helpful tips to optimize your Airshow experience.
Protect yourself with sunscreen.
Wear light clothing in the hot weather.
Bring snacks and water to stay refreshed.
Bring sunglasses for optimal sight of the show.
Cameras and binoculars are a great way to capture the action.
Beach accessories, chairs, umbrellas, hats and bathing suits are welcomed on the beach.
Bring a portable radio and tune it to WPG Talk Radio 95.5 FM and 1450 AM to hear all of the commentary for the show.
From the land
Atlantic City's FREE beaches and Boardwalk have great views of the Airshow. Ocean-facing hotel rooms and outdoor venues will also have views of the show.
Premium seating is available. Learn more
From the water
Those wishing to view the Airshow from the ocean are welcome, but should be aware that there will be a "no boat zone" restricting boaters except for the U.S. Coast Guard, police and other marine units, from approaching too close to the Atlantic City beach.
As always, boaters are encouraged to practice safe boating and wear life jackets at all times.

Limited handicap viewing space is at Montpelier Ave & Boardwalk Pavillion.
2019 Airshow Lineup
August 21, 2019
Lineup is subject to change
National Anthem Flag Jumps by the US Army Golden Knights
US Army Golden Knights Parachute Team Mass Exit Show
NJ-ANG 177th FW F-16 Fighting Falcon Formation Flyby
NJ-ANG 108th WG KC-135R Stratotanker Flyby
PA-ANG 193rd SOW EC-130J Command Solo Flyby
WPVI 6ABC Chopper 6 Flyby
NJ ANG Compositie Wing Flyby (KC-135 and F-16)
Lee Leets Shorts Tucano Aerobatic Demonstration
Jerry Conley DH-112 Vampire Aerobatic Demonstration 
Royal Air Force Red Arrows 
USAF 2nd BW B-52 Stratofortress Flyby
New Jersey State Police Flyby 
USAF 436th AMW C-17A Globemaster III Flyby 
FAA TEch Center Citation 560XL Flyby
Delaware State Hornet Flight Formation Team Flyby
DE ANG 166th AW C-130H Hercules Flyby
Miss GEICO Speedboat Race with the GEICO Skytypers 
USCG Search and Rescue Demonstration 
Lucas Oil Mike Wiskus Pitts Aerobatic Demonstration 
Jim Beasley Jr. Jr. P-51 Mustang Demonstration 
US Army Golden Knights Mass Exit Show 
ACEMAKER Greg Colyer T-33 Shooting Star Aerobatic Demonstration 
USAF Thunderbirds Enlistment Ceremony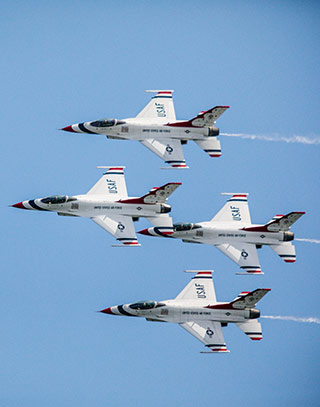 Performers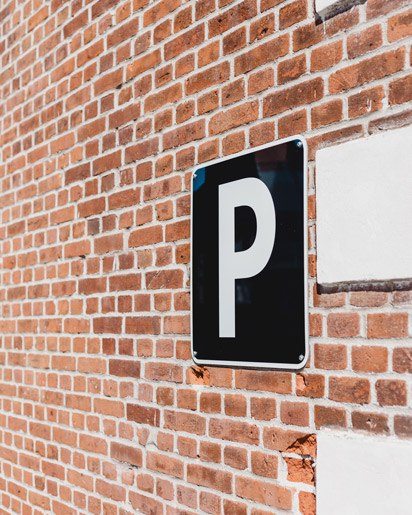 Parking and Transportation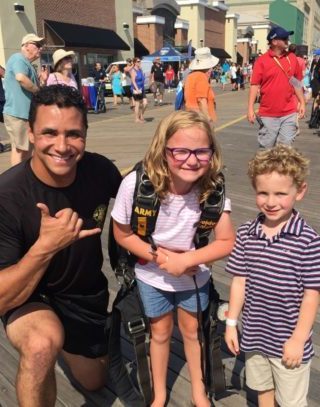 Red, White, and Blue BBQ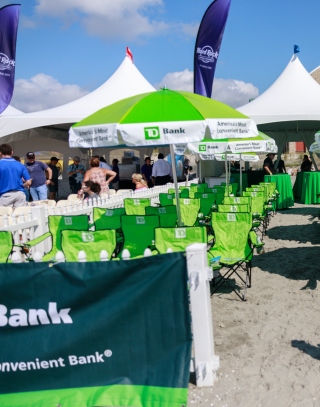 Corporate Hospitality
Exclusive corporate hospitality opportunities create the perfect environment to engage your guests, existing and potential customers, or to offer a unique sales incentive for your associates.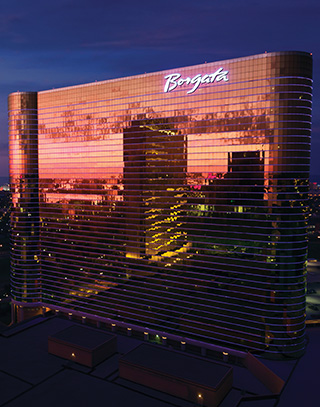 Host Hotel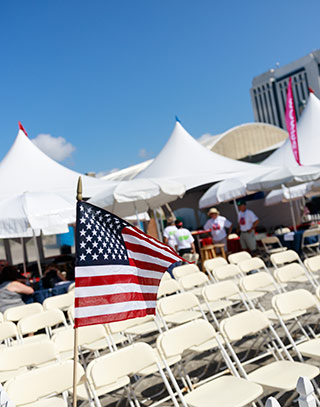 Premium Seating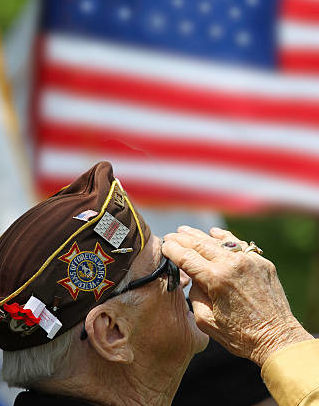 Veteran Resource Row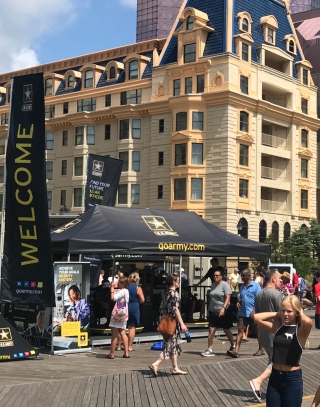 Sponsorships
Not only will your sponsorship support a truly spectacular event, it offers cost effective marketing opportunities to promote your products and services.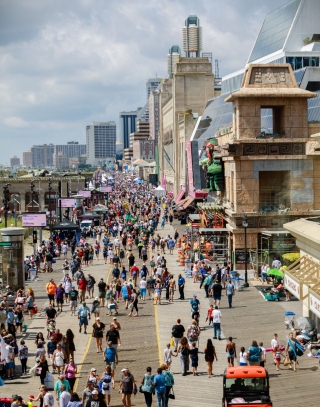 Plan Your Visit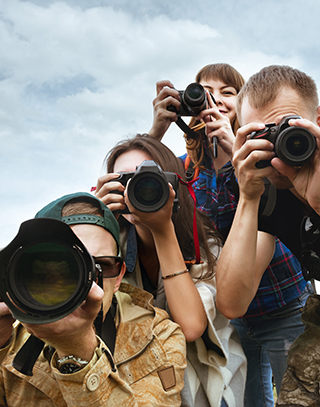 Media Credentials Request
100 Faces of War
Airshow Parking
Find out everything you need to know about parking in the city on the day of the Airshow.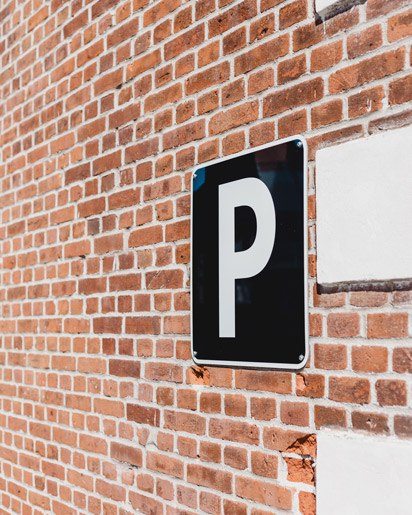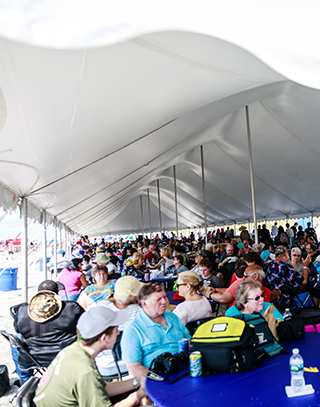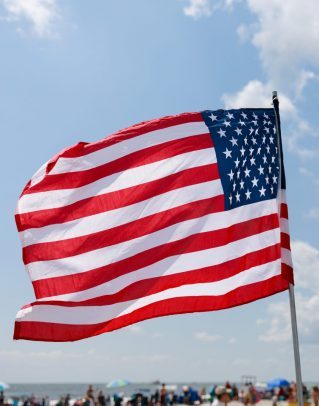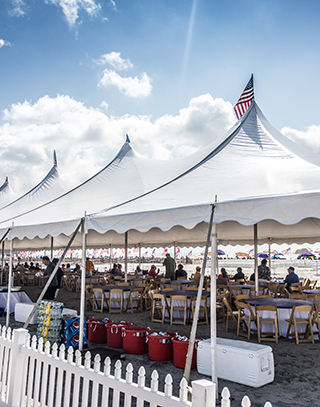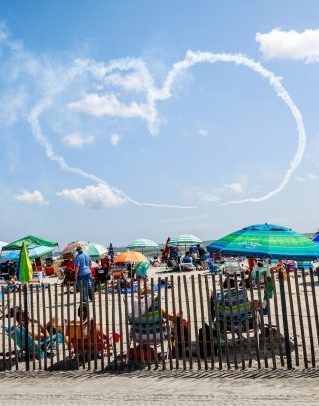 FLIGHTLINE CLUB TICKETS ARE SOLD OUT!
Private beach area
Relax under tents with tables and chairs

Soft pretzels severed from
10 AM to 11:30 AM

Quality sound and narration
All you can eat lunch served
11:30 AM to 2 PM

Hamburgers, cheeseburgers, hot dogs, fruit salad, pretzels, peanuts, potato chips and ice cream novelties
Restrooms located on-site
Plus unlimited non-alcoholic beverages and water for the duration of the event
Get in Touch
We want to hear from you! If you have a question not answered on this site, or if you wish to share a suggestion or feedback, please use this form to reach us. Thank you!
Corporate Hospitality Participants