A Salute to Those WHO Serve
August 18, 2021 | Atlantic City, NJ
2020 Atlantic City Airshow is Cancelled
The Greater Atlantic City Chamber regretfully announces the cancellation of the 2020 Atlantic City Airshow due to public health risks associated with the COVID-19 pandemic. While COVID cases continue to decline in New Jersey, other states are experiencing increases.  Using last year's theme, "A Salute to Those Who Serve," this year's theme was going to be expanded to include not only members of the military, but also heroes on the front line who worked and continue to work tirelessly to provide critical care and services relating to the COVID crisis.
"The Airshow generates enormous economic impacts for the City and the region, but a mass gathering this summer creates too great a risk to our residents and those travelling in from other states," said Michael Chait, President of the Greater Atlantic City Chamber.  "The priority of our organization and of our many partners is public health and safety surrounding an event of this size. We are sorry to disappoint the thousands of participants who look forward to attending this family-friendly event each year and look forward to an even bigger and better event in 2021."
The Atlantic City Airshow is the largest mid-week Airshow in the country and is the largest event in New Jersey, attracting upwards of 500,000 spectators from the tri-state region. Over the years, the Chamber expanded opportunities for greater audience engagement, including the introduction of mid-week events that included a Red, White and Blue barbeque and a boardwalk-based Veterans Resource Row. The Chamber is incredibly proud of its collaboration with dozens of partners and government agencies over the past 17 years, resulting in a world-class event.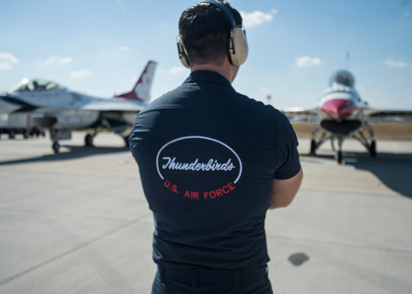 Pre-flight Checklist
No Airshow can be successful without a pre-flight checklist. Here are some helpful tips to optimize your Airshow experience.
Protect yourself with sunscreen.
Wear light clothing in the hot weather.
Bring snacks and water to stay refreshed.
Bring sunglasses for optimal sight of the show.
Cameras and binoculars are a great way to capture the action.
Beach accessories, chairs, umbrellas, hats and bathing suits are welcomed on the beach.
Bring a portable radio and tune it to WPG Talk Radio 95.5 FM and 1450 AM to hear all of the commentary for the show.
From the land
Atlantic City's FREE beaches and Boardwalk have great views of the Airshow. Ocean-facing hotel rooms and outdoor venues will also have views of the show.
Premium seating is available. Learn more
From the water
Those wishing to view the Airshow from the ocean are welcome, but should be aware that there will be a "no boat zone" restricting boaters except for the U.S. Coast Guard, police and other marine units, from approaching too close to the Atlantic City beach.
As always, boaters are encouraged to practice safe boating and wear life jackets at all times.

Limited handicap viewing space is at Montpelier Ave & Boardwalk Pavillion.
Airshow Parking
Find out everything you need to know about parking in the city on the day of the Airshow.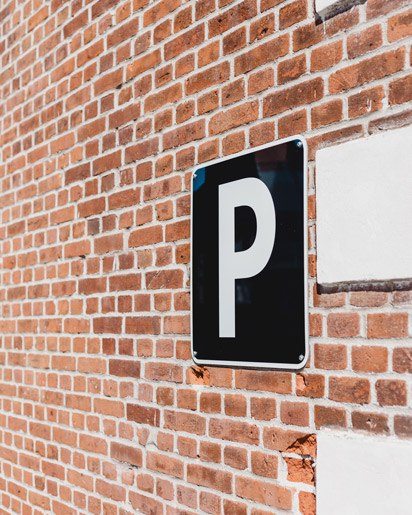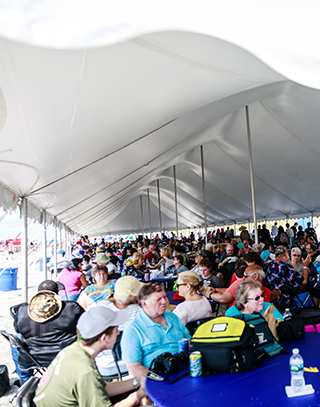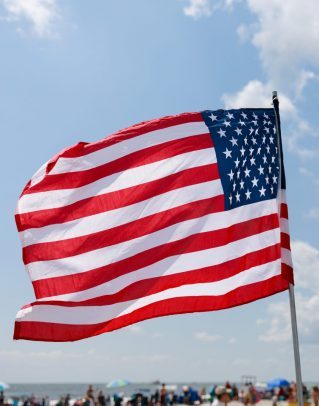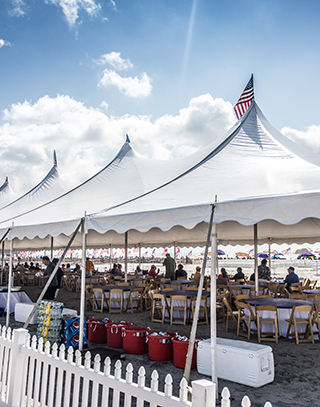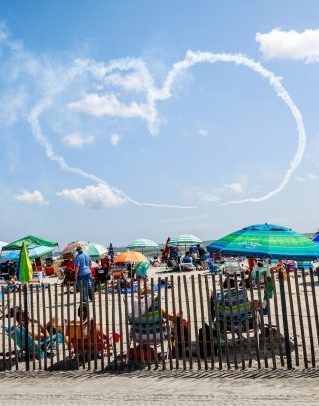 2021 FLIGHTLINE CLUB TICKETS ARE NOT AVAILABLE AT THIS TIME
Get in Touch
We want to hear from you! If you have a question not answered on this site, or if you wish to share a suggestion or feedback, please use this form to reach us. Thank you!